4th October 2018
I got married in August this year, in Fethiye, Turkey.  It was a fabulous occasion and I can confidently say I believe it was enjoyed by all the 40 guests who travelled from England to be with us to celebrate our day.  In my speech, I made reference to the patience, my now wife, has to endure with me spending most late evenings and often early hours of the morning in my studio, working on my next best thing.  The past exhibition was 12 months of copious amounts of anti -social hours and I spent a relentless amount of time working towards my next exhibition.  The challenge of a different style of painting in my Dreamland Series had taken a lot out of me.  I had already decided once I returned from Turkey I would take things a little slower and work on something I wanted to do for me…………or should say, my wife.
This is a full life size painting of Andrea on our wedding day – in progress, but happy with the results so far.
It is a huge painting measuring 105cm x 205cm but I am determined to capture the moment as I remember, with her beauty illuminating in her gorgeous dress and that vivid last hour of sunshine before the most glorious of sunsets resting in the harbour of Fethiye.  I am excited this is a completely new challenge to me and one close to my heart and therefore want to give it my all.
Here is the results thus far……..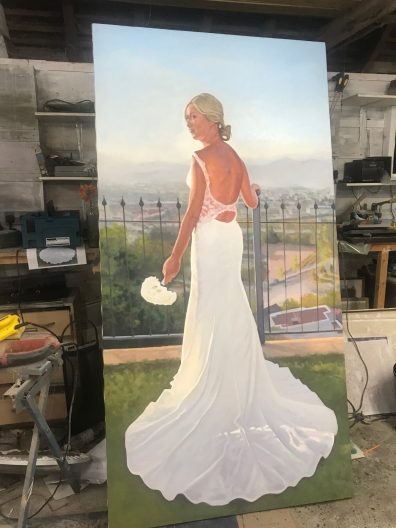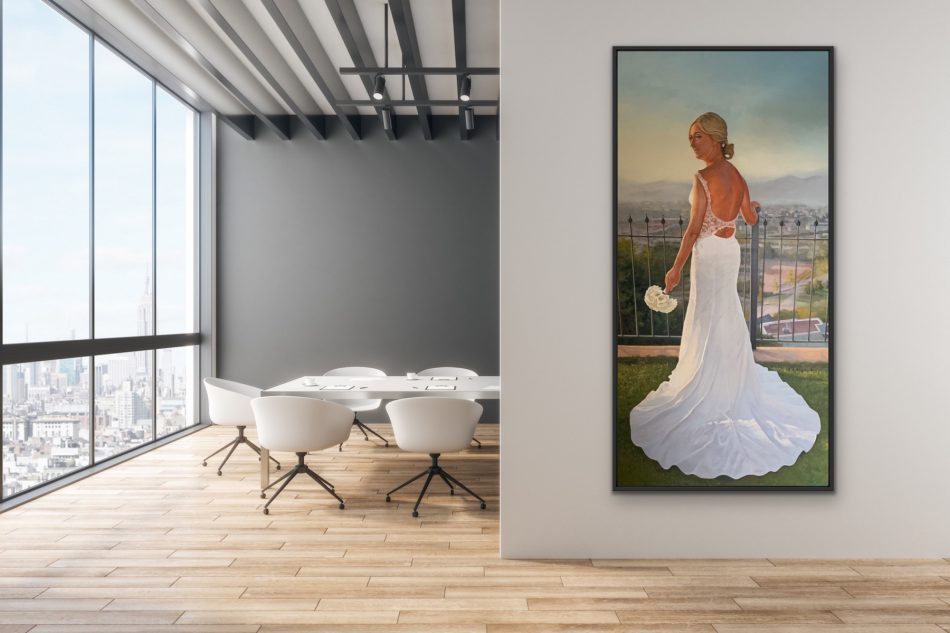 ---