20th August 2020
Pie Factory Gallery, 5 Broad Street, Margate CT9 1EW
11th – 22nd September 2020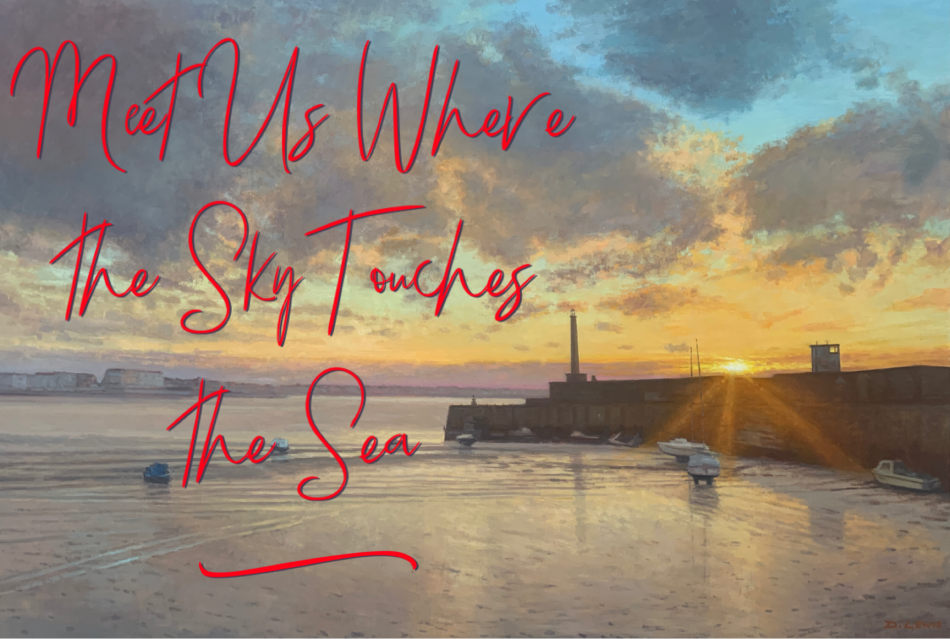 This is Darren and Ross' fifth joint exhibition at the Pie Factory Gallery following previous exhibitions titled 'Sand, Sea and Light' in 2016, 'In and Out the Sea' in 2017, 'Thrills and Spills' in 2018 and 'My Sky – His Sea, His Sky – My Sea in 2019. The exhibition 'Sand, Sea and Light' gained interest by BBC reporter, Robin Gibson, and was featured on BBC South East News Today by presenters Natalie Graham and Rob Smith on Monday 26th September 2016. Likewise, BBC South East News Today were back in 2019 featuring Darren and Ross's exhibition 'My Sky – His Sea, His Sky – Sea' presented by BBC reporter ………. On 13th September 2019 by presenters Marcella Whittingdale and Rob Smith.
2020 has endured a unique year living with the various social restrictions of the Coronavirus Pandemic. However, Covid-19 has also allowed us all to re-evaluate our previous existence. The experience of 'lockdown' has made us all appreciate the things we may, once before, have taken for granted. The simple things have become more appreciated, the changing light in the sky, the beauty of saturated sunsets, the motion of the sea. Isolation has encouraged artists to focus deeper in celebrating the visual, with Ross and Darren's creative endeavours increasing in output and intensity.
This new exhibition, 'Meet Us Where the Sky Touches the Sea' emphasises the two main elements which dominate their work, the Sky and the Sea. Both artists often use the same subject matter but from very different approaches, perspectives and disciplines.
---