13th January 2018
Having painted Margate Harbour intensively for the past 2-3 years, I am embarking on a new series of paintings concentrating on Dreamland Theme Park.  I have childhood memories of Dreamland, then called Bembom Brothers in the 1980's, and wanted to capture the thrill of the new Dreamland Vintage Theme park that is returning once again to its former glory.  I want to create a series of paintings of the old and new rides that have an identity with Dreamland. Here's a few to begin with…….

Dreamland 2017 – 51cm x 20cm – First Dreamland painting completed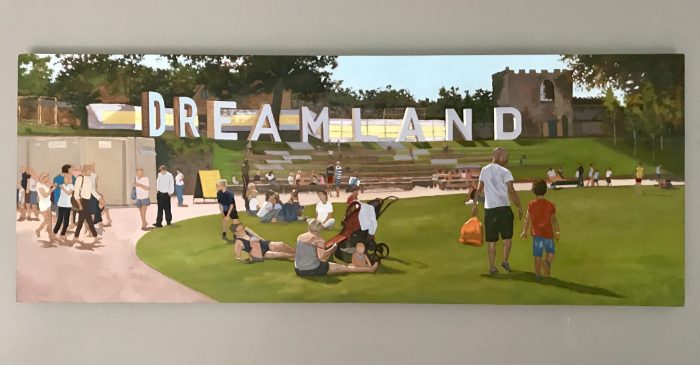 Here is another larger version – in progress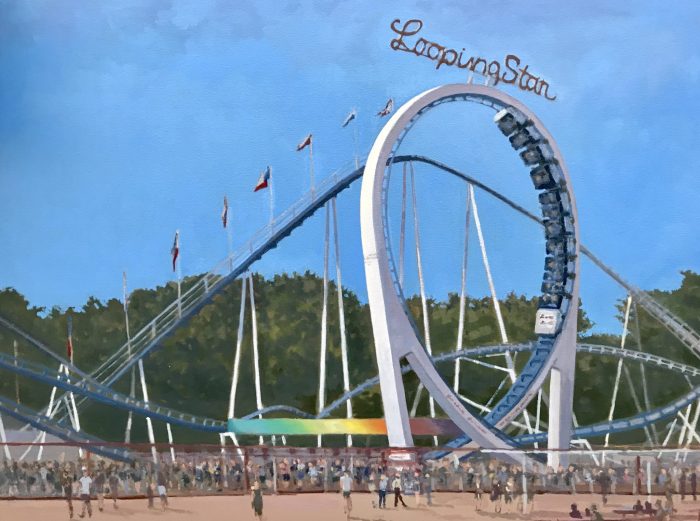 Looping Star – Dreamland 120cm x 84cm oil on canvas – in progress
This ride is no longer at Dreamland but was one of the main attraction rides during the 1980's.  I have used various old photos to piece together and recreate an image from memory, including adding the crowds as I remember them visiting Dreamland in summer holidays as a teenager. I want to evoke childhood memories and the thrill of being at Dreamland.
---