16th March 2017
Colour Coast – works by Darren Lewis
4 – 8th April 2017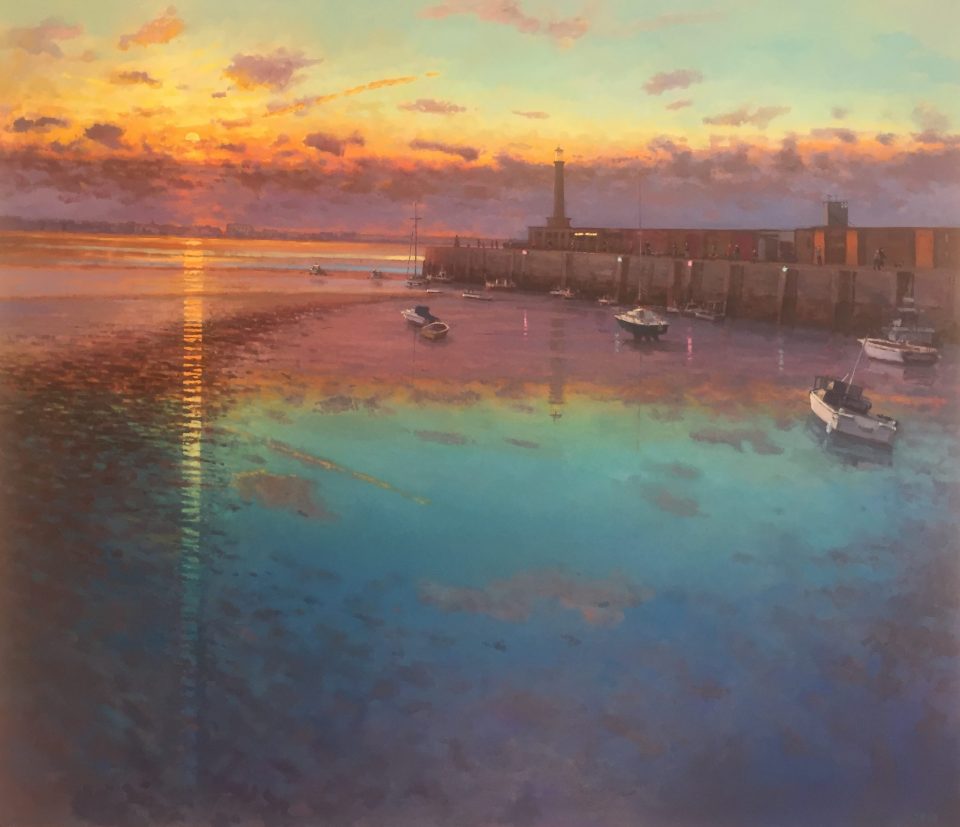 Colour Coast is Darren Lewis' second solo exhibition at the New Kent Art Gallery.
Darren has chosen a selection of his prints and original oil paintings which demonstrate a strong use of colour, creating vibrant and vivid colour formations of local coastlines.
Darren has been preoccupied with Margate Harbour and it's changing light for the past 18 months but he has also managed to capture other locations in full colour glory.
From romantic pinks, blistering blues, luminous oranges, joyful yellows, raging reds and calming purples, the skies of Thanet have them all.
---