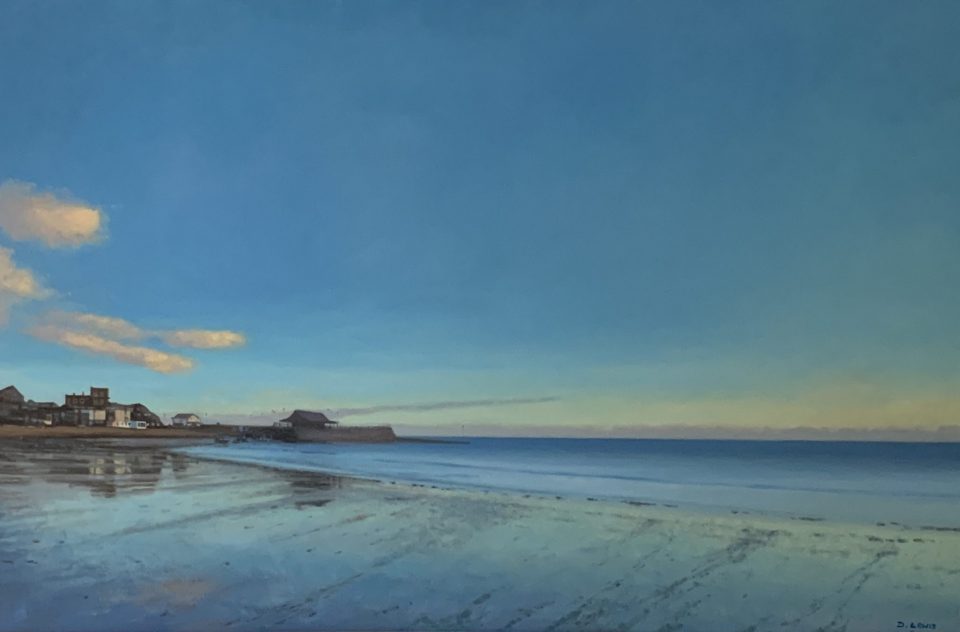 ---
Ordering Information
My work is framed professionally and ready to hang. Some paintings are available unframed if desired. All paintings come with a certificate of authentication.
Each painting is carefully packaged and shipped within 3 working days of receiving confirmation of order. If you are considering purchasing one of my art works, please contact me if you have any questions. I can also send you additional photos if required.
Shipping costs are not included in the price of the painting. If you are interested in purchasing a painting I can provide you with the details. An average size painting shipped to mainland UK costs around £20 including insurance. Payment for my work is accepted via pay pal, bank transfer or cash payment. Paintings will be dispatched within 3 working days of receiving confirmation of order and payment.
I update the website on a regular basis with new and current work in progress.
Viking Bay – Blue II
Category: For Sale
Price: £ 2,400
Size: 150cm x 100cm
Oil on Canvas. I do believe, and have asked on social media, is this the largest painting of Viking Bay, Broadstairs ever painted? No one has challenged.
---